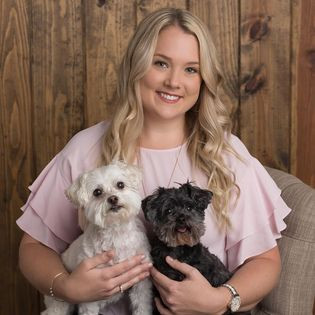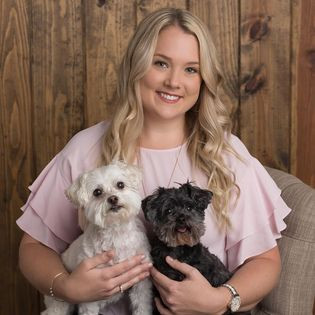 Dr. Korb
Dr. Korb with her dogs, Charlie and Tucker
CHARLESTON, S.C. – October 11, 2022 – (Newswire.com)

In order to better serve the Charleston community, The Animal Eye Institute has opened a new Charleston location. The new hospital is conveniently located at 502 Wando Park Boulevard, Suite 101, Mount Pleasant, South Carolina, 29464.
Beginning Oct. 3, 2022, The Animal Eye Institute of Charleston will open their doors for veterinary ophthalmology cases and surgeries in their Charleston office. Dr. Christina Korb, a board-certified ophthalmologist, graduate of College of Charleston and South Carolina native, is coming back to the area after her veterinary education and is incredibly excited to bring routine and advanced ophthalmic care for all animals in the greater Charleston community.
The Animal Eye Institute specializes in the diagnosis, surgery, and medical treatment of eye disorders for companion animals (dogs and
cats), large animals (horses, llamas, cattle), exotic and pocket pets. For large animals, Dr. Korb is able to visit your barn, or you can transport your large animal to the clinic. Dr. Korb brings with her Brittany Bohman, The Animal Eye Institute's office manager with eight years of experience in veterinary ophthalmology. 
Please give them a call at 854-230-EYES (3937) and they can see your pets same-day for routine appointments or unforeseen emergencies. Their
services are available 7 days a week. You can visit them at www.animaleyeinstitute.com and find us on Facebook, Instagram, and Twitter.
Contact Information:
Brittany Bohman
Hospital Manager
animaleyeinstitutecharleston@gmail.com

5133743963
Press Release Service
by
Newswire.com
Original Source:

The Animal Eye Institute Announces a New Location in Charleston, South Carolina