Real-time patient discharge information automatically populates the transitions of care dashboard, transforming Medicare TCM and CCM programs.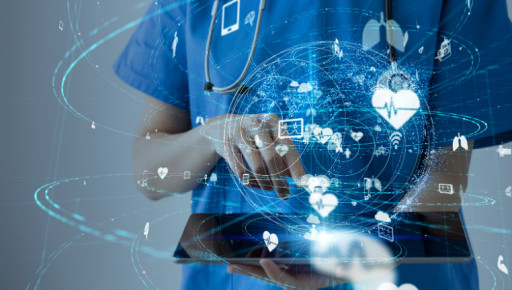 TCM Dashboard at Coordinators' Fingertips
TCM programs can use ADT feeds to populate transitions of care to better serve their patients.

HOUSTON, April 17, 2023 (Newswire.com)
–
CrossTx, a leading care management cloud-based technology company serving Rural Health Clinics, Federally Qualified Health Centers and physician-owned clinics with C3HIE, a leading Texas-based health information exchange (HIE) in 129 Texas counties, announce exciting new functionality to a long-standing partnership. This novel approach utilizes the C3HIE Admission, Discharge, and Transfer (ADT) data-feed to support comprehensive Transitional Care Management (TCM) programs across Texas. The new functionality includes a comprehensive dashboard that auto populates discharged patient information from surrounding hospitals which provide a step-by-step transitional care workflow. Throughout the transition process, the software generates a patient specific report and patient population report, complete with audit trails. This collaborative service offering ensures proper care coordination tracking for TCM codes 99496 and 99495, supports ACO shared savings programs, and other quality-based initiatives.
The Centers for Medicare and Medicaid Services (CMS) TCM program helps improve patient outcomes in the transition from an inpatient or partial inpatient setting to community location. With the ADT data-feed from C3HIE, discharged patients are identifiable as well as filtered to focus on eligible Medicare Beneficiaries deemed at risk for readmission or other adverse events following hospitalization. C3HIE's data provides real-time information on patient discharge status. This data, when placed into CrossTx, supports patient progress while facilitating specific steps in the TCM program including 30 days of care coordination, any necessary adjustments to the care plan, provider chart and discharge review, medicine reconciliation, care coordinator chart and discharge review, documentation of the interactive call, and completed follow up visit within 7 or 14 days after discharge.
"We are excited to expand our partnership with C3HIE to develop a TCM program that improves patient outcomes and reduces healthcare costs," said Chad Nybo, CEO of CrossTx. "By utilizing the ADT data-feed from C3HIE, our TCM cloud-based service populates eligible patients, in real-time. Our client's care coordinators can now provide them with the support they need to transition from hospital to home smoothly."
C3HIE's ADT data-feed provides timely and accurate information on patient admissions, discharges, and transfers, making it an essential tool for care coordination. "We are thrilled to work with CrossTx to develop a TCM program that leverages our ADT data-feed to improve patient outcomes and reduce readmissions," said Jim Hoag, COO of C3HIE. "This integrated partnership leverages our provider connections in the HIE ecosystem giving providers revenue-generating tools to improve outcomes for less cost."
C3HIE and CrossTx have collaborated now for several years to support clinics, community health centers, and other healthcare facilities to develop Chronic Care Management (CCM) programs. CCM programs are designed to support patients with chronic conditions between visits with their provider. TCM programs can increase the enrollment of patients in CCM programs and thereby optimize patient outcomes, reducing costs, and addressing gaps in care within the community. The TCM dashboard would not be complete without a section dedicated to encouraging TCM patients to enroll in the facility's CCM program for long-term improvement.
About CrossTx: CrossTx is a healthcare technology company that is dedicated to improving the healthcare experience for patients and providers alike. With a focus on innovation and user-centered design, CrossTx develops care coordination solutions that make CMS programs such as Chronic Care Management and Transitional Care Management more efficient, accessible, and effective. www.crosstx.com
About C3HIE: C3HIE is a Texas-based, multi-region collaboration building the safe and secure infrastructure between healthcare providers' electronic health records (EHRs) making it possible to exchange information across different platforms. C3HIE offers customized health data sharing and analytics solutions aimed at hospitals, providers, health plans and patients that include real-time alerts, historical and predictive analytics, a longitudinal patient health record and community resource collaboration. http://www.C3HIE.org
Contact Information:
Chandra Donnell
VP Client Success
406.595.1326
Original Source:

Texas Health Information Exchange, C3HIE Developed Transitional Care Management Dashboard With CrossTx
The post Texas Health Information Exchange, C3HIE Developed Transitional Care Management Dashboard With CrossTx first appeared on Rockland Review News.