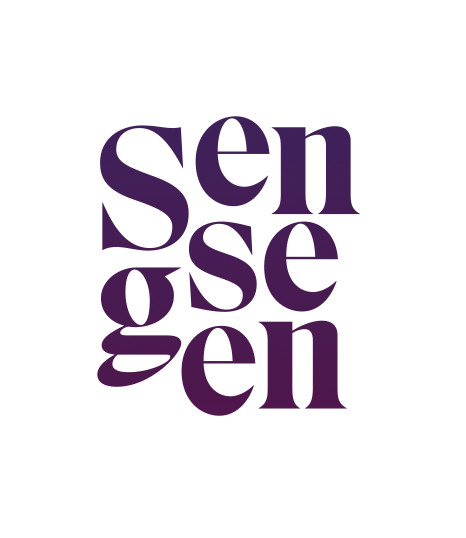 The pioneer of ingredients created using sustainable biotech joins over 60 other member companies, all working to advocate for a responsible, sustainable fragrance industry

WASHINGTON, January 30, 2023 (Newswire.com)
–
Sensegen has joined the membership of Fragrance Creators Association, the trade association representing the fragrance industry in North America. Sensegen uses biotechnology-based innovations to sustainably reproduce complex scents for use in fine fragrance, personal care, fabric, and home care products. They join over 60 other member companies, ranging from small businesses to multinational corporations that represent the majority of fragrance manufacturing in North America—from supplying ingredients, to creating and manufacturing fragrances, to marketing finished products. Together, Fragrance Creators members are grounded in safety, powered by innovation, and passionate about advancing responsible stewardship of the fragrance industry at large.
"Sensegen is pleased to join Fragrance Creators," said Angélique Burke, Vice President of Fragrance and Senior Perfumer at Sensegen. "Our Creators are reimagining the fragrance, taste and cosmetic palette to inspire sustainable, clean, safe and supply-stable ingredient technologies for home and personal care, and food and beverage applications. Given Fragrance Creators' focus on advocating for policies that promote sustainable innovation and industry-wide stewardship, we determined membership in the association to be a business imperative that also advances our values."
"We are delighted to welcome Sensegen's broad and deep expertise to the association," said Farah K. Ahmed, President & CEO, Fragrance Creators. "Fragrance Creators members strive to increase knowledge and appreciation of fragrances while also educating and advocating using our best-in-class science to allow our industry to continue to grow in a responsible and sustainable way. Sensegen is an exciting addition to our membership, and we look forward to working with them to, together, advance more good for people, perfume, and the planet."
###
Fragrance Creators Association is the trade association representing the majority of fragrance manufacturing in North America. We also represent fragrance-related interests along the value chain. Fragrance Creators' member companies are diverse, including large, medium, and small sized companies that create, manufacture, and use fragrances and scents for home care, personal care, home design, fine fragrance, and industrial and institutional products, as well as those that supply fragrance ingredients, including natural extracts and other raw materials that are used in perfumery and fragrance mixtures. Fragrance Creators established and administers the Congressional Fragrance Caucus, ensuring ongoing dialogue with members of Congress and staff. We are an active participant in IFRA and have a designated representative on the IFRA Board to help ensure the associations' membership is represented in global discussions and the North American perspective is considered in global fragrance positions and policies. Fragrance Creators also produces The Fragrance Conservatory, the comprehensive digital resource for high-quality information about fragrance—www.fragranceconservatory.com. Learn more about Fragrance Creators at fragrancecreators.org—for people, perfume, and the planet.
Contact Information:
Katie Cross
Original Source:

Sensegen Joins Fragrance Creators Association