Specialty pharmaceutical research company celebrates the launch of a new service offering and with it, a brand refresh.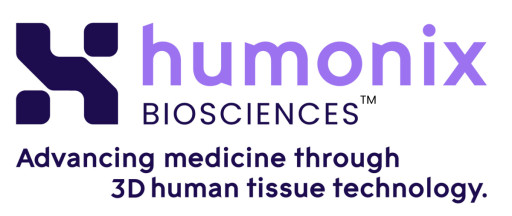 Humonix Logo
New company logo.

ALBANY, N.Y., July 11, 2023 (Newswire.com)
–
Glauconix Biosciences, Inc. is now Humonix Biosciences, Inc.
What began as a specialization in glaucoma therapeutics has become a launchpad for developing new fibrotic and vascular 3D human tissue models. The company is proud to announce a new retinal vascular dysfunction 3D model proven to express key physiological and biological characteristics. The new model can help along all aspects of the drug development process and expedite drug development by utilizing 3D human tissue, which has greater translatability and quicker turnaround times than other more traditional pre-clinical testing methods.
Now that the company has expanded beyond glaucoma and successfully proven that the platform technology can support various cell types, the company has changed its name to Humonix Biosciences. This move is reflective of a larger breadth of service offerings and a vision to expand the 3D human tissue systems to address other diseases in the body.
"This is a very exciting time for us as we move closer to our vision to make all fibrotic and vascular diseases treatable. We are making good on our commitment to our customers to relentlessly innovate and create new opportunities for breakthrough therapies to succeed." – Kimberly Southern, Chief Executive Officer, Humonix
"It's a transformational time for Humonix as they expand their industry-leading platform technology to address the significant unmet need in the marketplace for validated fibrotic and vascular 3D tissue models. I'm excited to continue supporting the company and looking forward to seeing what comes next!" – Robert Dempsey, Chief Executive Officer, President, AsclepiX Therapeutics, Inc and Humonix Board Member
Additional information:
Contact Information:
George Torrejon
Senior Director
(631) 487-5553
Original Source:

Glauconix is Now Humonix
The post Glauconix is Now Humonix first appeared on Rockland Review News.