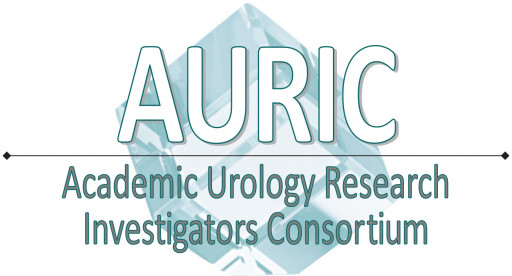 SARATOGA SPRINGS, N.Y., January 26, 2023 (Newswire.com)
–
Criterium, Inc., a full-service Contract Research Organization (CRO), is pleased to announce AURIC (Academic Urology Research Investigators Consortium) — a newly formed GU Oncology Consortium. The newest oncology consortia created by Criterium, Inc., it was launched in late July to support advanced oncology clinical research initiatives in translational research for genito-urinary (GU) cancers. This is the 5th specialty oncology consortia managed by Criterium. AURIC will follow in the footsteps of Criterium's other successful Consortia: in GI, Academic GI Cancer Consortium (AGICC); in breast, Academic Breast Cancer Consortium (ABRCC); in thoracic/lung cancers, Academic Thoracic Oncology Medical Investigators Consortium (ATOMIC); and in multiple myeloma, Academic Myeloma Cancer Consortium (AMyC). These consortia are currently comprised of 41 renowned institutions and 73 Key Opinion Leaders in North America.
Directing the new consortium will be Dr. Thomas Flaig, Vice Chancellor of Research for the University of Colorado in Denver at the Anschutz Medical Campus. Dr. Flaig brings his significant clinical and translational research experience to this leadership position, having led both local and national multi-center clinical trials and served as the local principal investigator on a large number of Phase I, II and III studies. He previously served as medical director of the clinical trials office and associate director of clinical research at the CU Cancer Center. Known nationally for his work on bladder cancer, Dr. Flaig has been a member of the National Cancer Institute's Investigational Drug Steering Committee and the bladder cancer task force. He also serves as chair of the bladder cancer committee for the National Comprehensive Care Network. He is excited about the prospect of completing unique and forward-thinking trials from pharmaceutical companies investigating GU indications. His expertise and unique vision for research in the GU indications will create new possibilities for GU therapies and clinical studies that demonstrate important value for pharmaceutical sponsors and the patients who participate in these important trials.
About Criterium Inc.
Criterium is a full-service, global and technology-driven contract research organization that offers a unique mix of high-quality, innovative clinical research solutions for the biopharmaceutical, pharmaceutical, medical device and CRO industries. Visit us online: https://www.criteriuminc.com/
About the Oncology Consortia of Criterium (OCC)
The Oncology Consortia of Criterium are a collaboration of outstanding Cancer Research Consortia delivering innovative research and unparalleled expertise. The Consortia Model utilizes translational science methodologies to streamline cancer research and development. Each member is usually located at a hospital or research center associated with an academic institution that has superior infrastructure and staff to meet the requirements — not only for translational and investigator-initiated studies, but also design and completion of all phases of clinical trials. Our model allows us to provide expertise and innovative solutions for the rapid design, implementation, and management of complex cancer trials. Visit the Consortia: https://www.criteriuminc.com/oncology-consortia/
Contact Information:
Claire Wynters
Marketing Manager
321-525-1285
Original Source:

Criterium, Inc. Announces Formation of New Oncology Research Consortium for Genito-Urinary Indications