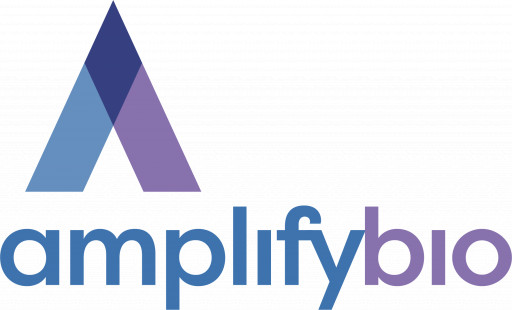 WEST JEFFERSON, Ohio, May 25, 2023 (Newswire.com)
–
AmplifyBio, an organization built from a preclinical CRO, launched out of Battelle in 2021 and dedicated to building a full-service advanced therapy commercialization hub, is proud to celebrate its two-year anniversary. Since its inception, AmplifyBio has been committed to improving the speed and cost-effectiveness of bringing safe, efficacious therapeutics to patients.
Over the past two years, AmplifyBio has made significant strides in advancing its technology, expanding its team, and increasing the scope of services provided by adding on R&D and characterization services at a new site in South San Francisco, and in recent weeks, taking first steps to extend partnerships with clients through their manufacturing stage. The company's combined value proposition, which brings advanced discovery and characterization together with bioanalytic-enhanced preclinical CRO services and manufacturing support, will significantly reduce development costs and mitigate the risk of product drift that routinely causes significant time setbacks.
"Our team has worked tirelessly over the past two years to build a drug development environment that is product-focused, efficient, and safe, and we are proud of what we have achieved so far," said J. Kelly Ganjei CEO of AmplifyBio. "We are committed to adding capabilities, partnerships, and platforms that advance the development of innovative therapies in a manner that meets client timelines. In recent months, we've seen the first approved INDs from our clients that started after launch and were executed wholly as AmplifyBio. I could not be more proud and know it is only the beginning."
AmplifyBio's success over the past two years has been fueled by its talented and dedicated team, which has grown from 125 at launch to over 300 employees today. The company's leadership team brings a wealth of experience in biopharmaceuticals, manufacturing, and technology development and is committed to driving innovation in the industry.
In addition to expanding its team, AmplifyBio has increased preclinical CRO study capacity and invested in technologies in analytics, pathology, and data handling that ensure AmplifyBio is on the cutting edge of technologies that advance preclinical research expeditiously. The result of that work is that AmplifyBio has added 35 new customers and reported 15 consecutive months of 99% on-time reporting rate on commercial preclinical studies.
As AmplifyBio celebrates its two-year anniversary, the company is focused on continuing to drive innovation and advance the field of pharmaceutical development. With its combined capabilities across sites and talented team, AmplifyBio is poised to make a significant impact on the industry and improve patient outcomes for years to come.
About AmplifyBio
AmplifyBio is a drug development and commercialization partner for advanced therapies with sites in West Jefferson, Ohio, and South San Francisco, California. The Ohio site provides industry-leading preclinical toxicology, safety, and pharmacology testing in an agile environment with high-level analytics capabilities to serve the dynamic safety needs of advanced therapy development. AmplifyBio's California location is dedicated to expert drug discovery, optimization, and characterization services. AmplifyBio clients can harness decades of experience in drug development, safety testing, and manufacturing support services for an end-to-end development partnership that significantly reduces costs and timelines.
Contact Information:
Madeleine Moench
Kimberly LaPointe
Director of Marketing
19047385897
Original Source:

AmplifyBio Celebrates 2 Years of Innovative Solutions, Preclinical Drug Development and Safety
The post AmplifyBio Celebrates 2 Years of Innovative Solutions, Preclinical Drug Development and Safety first appeared on Rockland Review News.